Access your home from anywhere with a single tap
Switch to remote smart home monitoring, use the smart home platforms you already love - from SmartThings, Alexa, Home Assistant, and more! Stay updated about your home status without monthly fees.
Connects to wired sensors in your home
Konnected makes every wired sensor in your home smart. Breathe new life into all of your pre-existing door, window, motion sensors, and more. Use them as a part of your smart alarm system and bring more convenience to your everyday life through custom automations & routines.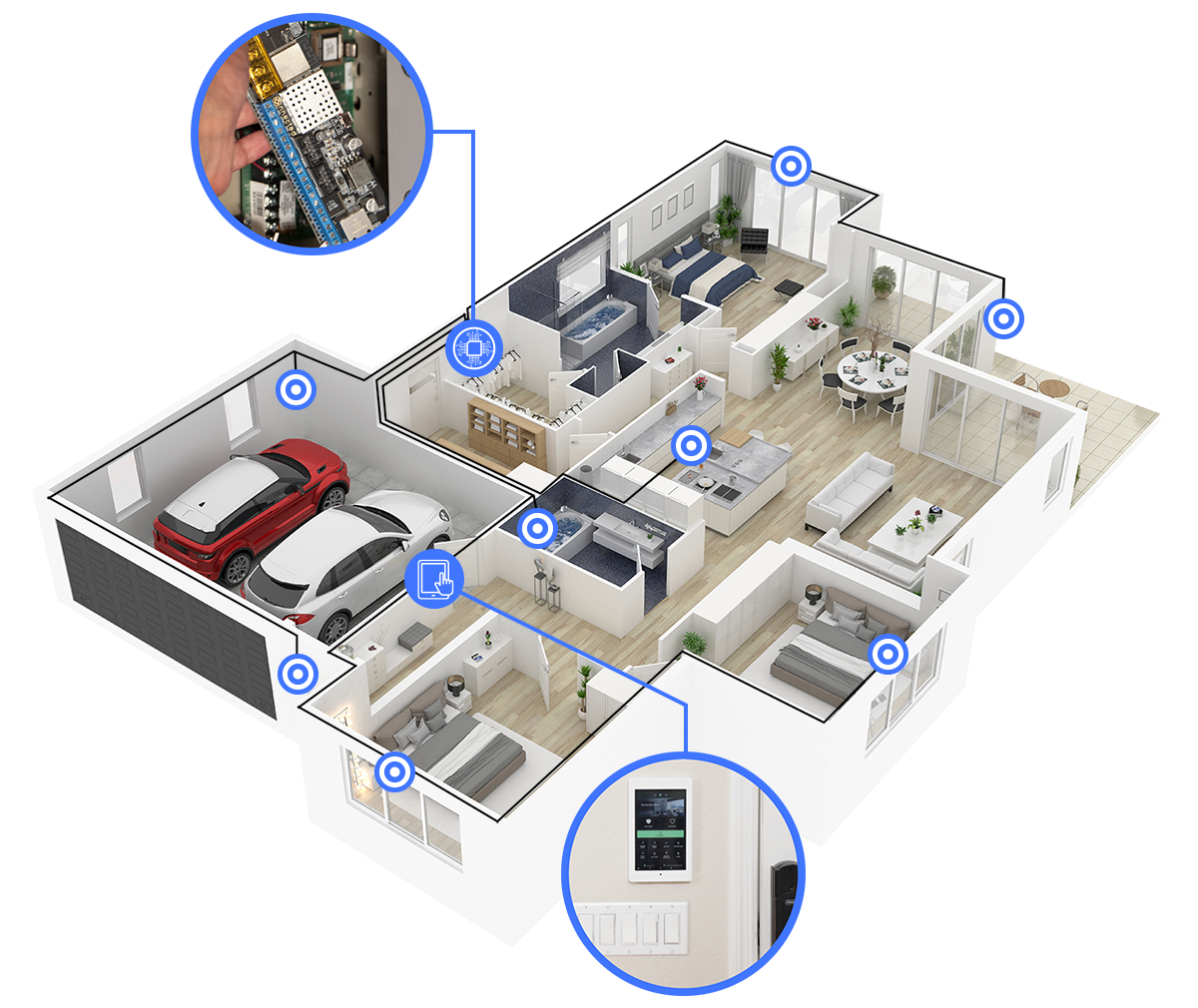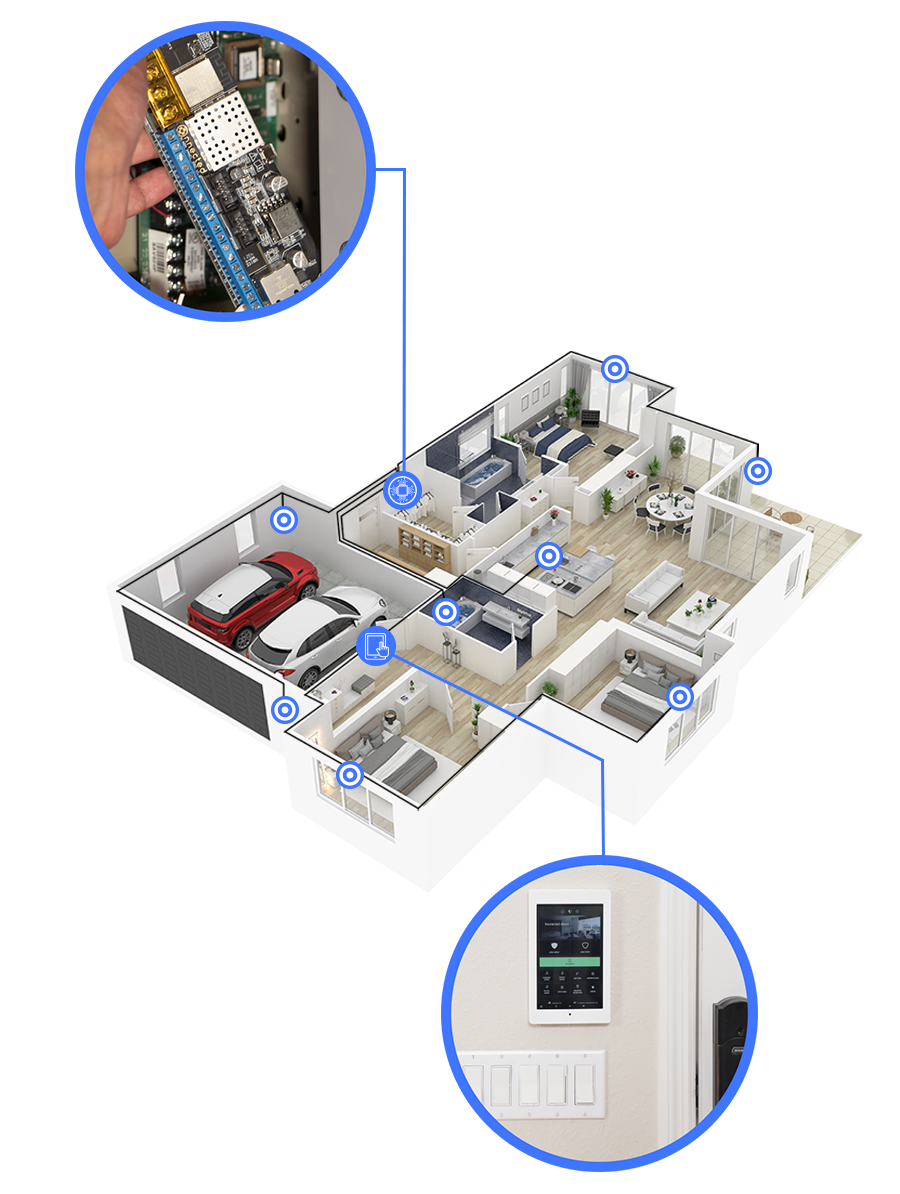 Konnected
Alarm Panel
Tablet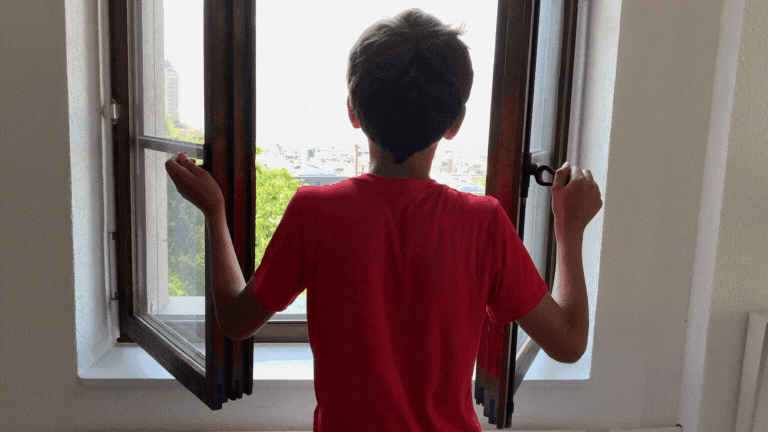 Automate your smart home like never before
With Konnected, your wired sensors are more than just home security devices. Make your wired sensors control lights, thermostats, fans, and more. Create custom automations & routines within minutes using your smart home app.
Start Automating
Konnected in numbers





Discover our smart alarms
Alarm Panel

Our starter alarm panel with 6 zones and Wi-Fi only. Infinitely expandable.

Learn More

Alarm Panel Pro

Konnected's flagship device with 12 zones, Wi-Fi, Ethernet, and PoE. Infinitely expandable.

Learn More
See what Konnected can do for you
How others redefined their smart home security
"Excellent way to update an old alarm system - Very easy to update existing alarm system with clear instructions. Many thanks to Konnected for creating this kit to be able to reuse an existing set of motion sensors for a wired alarm without needing the expense of a security company and maintenance fees!"

"Provided alerting ability to wired alarm system - Very pleased with the product. After cancelling my ADT monthly service. I was not using my wired alarm panel. Now I can get alerts while away. Installation is very easy, with SmartThings app. Technical support was very responsive and helpful."

"Konnected Pros rock!!! - Having very little knowledge about alarm systems I was a bit overwhelmed by this install at first — it has gone beautifully and thanks to the solid customer service my system is working beautifully. I'm super pleased with my new alarm set up. I am one very happy customer."
Not Sure What You Need?
Send us a picture of your old alarm panel via the ticket system or chat, and we'll help you choose the smart system for your home.
Or, call us at +1 (689) 400-8349 to speak to a product specialist.