Regular price
Sale price
$49
Unit price
per
Sale
Sold out
Connect any traditional wired alarm system to your home automation in-parallel, allowing you to keep your traditional alarm system installed and functioning normally while adding remote monitoring, control, and smart home integration.
This modular accessory works with the Konnected Alarm Panel 2 or Konnected Alarm Panel Pro. A relay module and a ribbon cable are included with each Interface Module. The Interface Module connects to the Panel 2 (supports 1 Interface Module per board) or Panel Pro (supports 2 Interface Modules per board) via the ribbon cable and the expansion ports on both the boards and modules.


The Best of Both Worlds
The Konnected Alarm Panel INTERFACE module enables almost any brand of wired alarm system to integrate with popular home automation platforms in parallel. This modular accessory works with the Konnected Alarm Panel 2 or Konnected Alarm Panel Pro (will not work without being paired with a panel) to enable it to tap in to the wired zones on the traditional security panel, making them available for automation and monitoring in any of Konnected's supported smart home platforms. This enables you to keep the traditional alarm system functioning normally while adding smart home integration.
Make An Old Wired Alarm Smart
The Konnected Alarm Panel syncs wired sensors to a smart home platform so they can also be used for automation,
like turning on lights when motion is detected or announcing when a door is open with a voice assistant. Now your wired alarm sensors can be part of your home automation routines.
Enhance any Brand of Wired Alarm
When combined with a relay module (included) to trigger via keyswitch and programmable outputs to read your system's current state, the Konnected Alarm Panel INTERFACE makes any old wired alarm system smart by enabling remote self-monitoring and control via a smart home platform. Now you can remotely arm/disarm your traditional wired alarm system, automate arming/disarming, and get notifications directly to your smart phone when the alarm is triggered. All this without any monthly fees!
Keep Your Keypads

Won't interfere with the operation of arming/disarming and programming via your existing keypads.
Works Side-by-Side

The traditional security system continues to work as usual with the added benefit of monitoring all wired sensors in home automation.
Automate Arming & Disarming

Arm and disarm a wired alarm system remotely or automatically by combining with a relay module and key-switch on the traditional panel.
Monitor With Your Smartphone

A programmable output on the traditional alarm panel can tell your smart home platform when the alarm is triggered.
Works with smart home platforms that you already love!
Konnected is not a standalone app. Use a compatible smart home platform to set up and use your smart alarm.
Compatible Smart Home Platforms
- SmartThings

- Home Assistant

- Hubitat

- openHAB

- Google Home* - *Works with Google Home via your supported hub

- Apple Homekit* - *Works with Apple HomeKit via your supported hub

- MQTT

- Mozilla IoT

- Amazon Alexa* - *Works with Amazon Alexa via your supported hub
View full details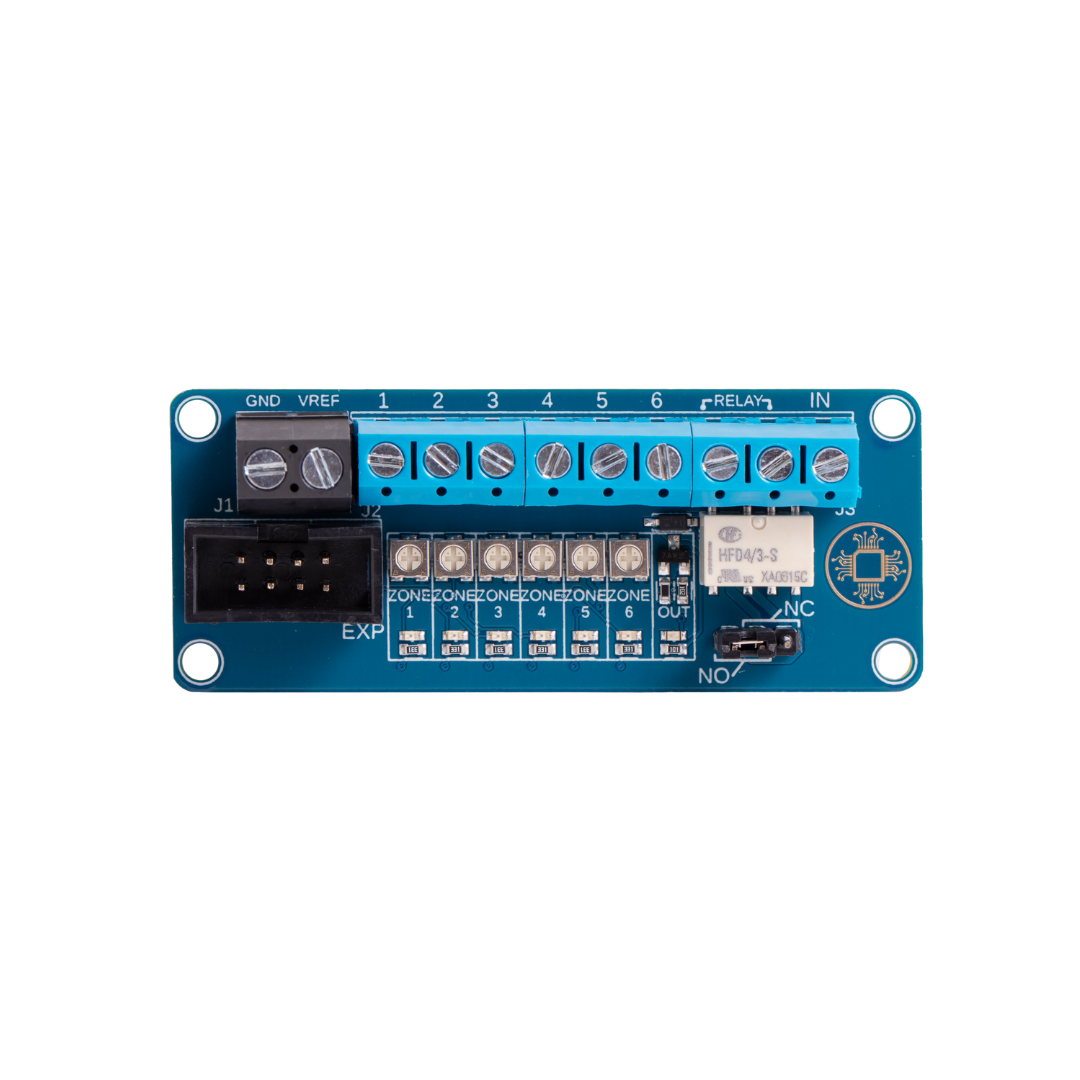 Customer Reviews
Write a Review
Ask a Question
Filter Reviews:
Konnected
alarm
zones
alarm panel
issues
Hubitat
support
stuff
board
replacement
You Rock!
Hi Nate, The installation went well. I have a DSC Powerseries system which I need to preserve because the control panel is a lot easier to use and accessible than the smart phone interface besides I always know where it is.... I have yet to figure out how to use the relay to enable me to arm and disarm the system using smart things but I am confident I can figure it out. I would be nice to have a tutorial on the complete setup up using the Power series. The one on the web (not associated with you) is not very good and laborious to watch. Thanks for making a good idea better and so accessible! Your Rock!
27 Feb 2022
George K.

Canada
Initial troubleshooting
I was please with the email correspondence with resolving my initial issues. I am also happy about the product, however it's not the easiest to setup. There are a few videos to choose from but make it a bit confusing. Thanks Konnected!
14 Jan 2022
Naveen V.

United States
Could not use
These are not for DIY guys. No proper instructions are on the website while ordering. The instructions leaflet with the product is not clear either. All I wanted was to use my existing alarm panel and make it smart. Someone told me about his interface module. So I purchased it. But could not use. While trying to install found out I needed Konnected alarm panel to use it.
We have software and hardware guides on our site at help.konnected.io. And you can always reach out to us at help@konnected.io for guidance. They do not work alone. You need a Pro or V2 board. We have kits available.
10 Dec 2021
Stuart H.

United Kingdom
Alarmtastic
Awesome! A must buy for any Hubitat user. I'm in the UK which is slow with smart homes. However, I'll be flying the Konnected flag.
06 Oct 2021
Tom H.

United States
It works
Just got got it but it does what I want so far...