---
Keep everything running during a power failure with this mini-UPS 12V DC power bank made especially for Konnected. This 7800mAh Li-ion battery can power your entire Konnected system for up to 14 hours!
This device plugs in to your 12V power adapter and automatically and instantaneously switches over to battery power if the household power fails.
It's also suitable for backup power for a WiFi router, cable modem, or any 12V DC consumer electronic device.
Available in the continental United States and Canada only. Ships via UPS Ground.
Package Includes:
Konnected branded Mini-UPS device with 7800mAh battery
DC male to DC male power cable
Requires a 12V DC power adapter (not included). Use the one that comes with your Konnected kit or sold separately. 
Specifications:
Input voltage: 12V - 12.7V DC
DC port output voltage / current: 12V DC / 2.5A max
USB port output voltage / current: 5V DC / 2.1A max
Battery capacity: 7800mAh
Charging time: 8 hours
DC input port: 2.1mm ID / 5.5mm OD
DC output port: 2.5mm ID / 5.5mm OD
Operating temperature: -20°C to 45°C
Dimensions: 130mm x 68mm x 26mm
Country of origin: China
UPC: 681378132519
---
Customer Reviews
Write a Review
Ask a Question
Filter Reviews:
battery
system
Konnected
power
Works
alarm panel
help
siren
something
addition
20 Apr 2022
Dominic L.

Canada
Perfect
I recommand this product
20 Mar 2022
David B.

United States
Battery Backup
Great addition to my starter kit. No longer fear the power going out and taking the alarm system with it. Extremely easy to hook up and gives piece of mind.
18 Mar 2022
john g.

United States
Wired to Wifi
I'm not real computer moxie, but I'm fumbling my way through. I love all I have purchased, but some is a little overwhelming, and have to sit back and refocus.
06 Feb 2022
Eric N.

United States
Works perfectly, adds reliability
It was super easy to install because its not big, so it fits right inside the security system box, and although I'm sure it would be possible to DIY something this thing is priced fairly and I already used it once when our power went out... it kept our smart home fully responsive (combined with UPS for router/hub and satellite)... and would allow more than enough time to go get a generator running if the outage lasted for a while (this one was only about an hour).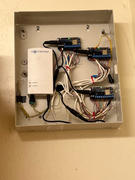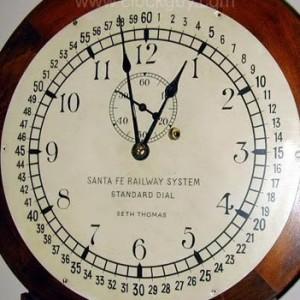 PW
29 Jan 2022
Phil W.

United States