Regular price
Sale price
$89
Unit price
per
Sale
Sold out
The Konnected Alarm Panel (Board Only) with 6 zones gives users the ability to retrofit their wired alarm system and makes them smart. This board-only (no accessories) listing is perfect for those customers who already own a 12V power adapter and mounting tools. 
Consider purchasing our Backup Battery with this purchase to maintain always-on operation of your Konnected setup.
View full details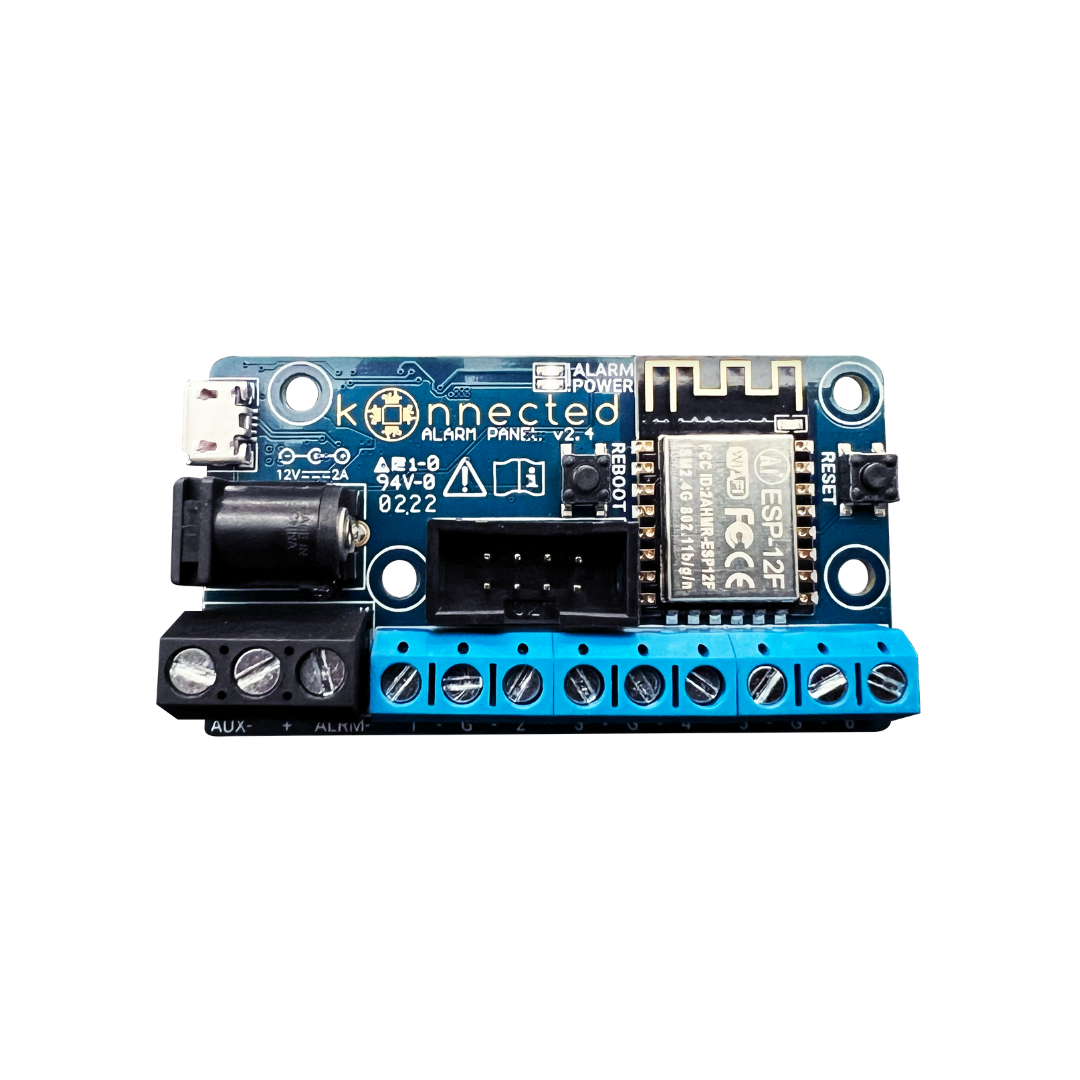 Customer Reviews
Write a Review
Ask a Question
Filter Reviews:
system
board
Konnected
customer service
alarm
Instructions
case
panel
setup
couple
29 Jun 2023
Damian S.

United States
12 Mar 2023
LESLIE S.

Canada
6 alarm panel
There were a few hiccups along the way, of which support was provided. System is in and working. I will not lie .. effort is required to complete the install. But end results are well worth it. And never once did I feel abandoned by the konnect group!!! 5 star recommend
02 Mar 2023
Ojas P.

United Kingdom
Replacement
Quick and helpful
04 Dec 2022
Jatinder B.

United Kingdom
Happy customer
Help provided from start to finish, very good service provided
04 Sep 2022
Jerimy B.

United States
Works well, great team
Responsive support
04 Mar 2022
Robert P.

United States
24 Feb 2022
Bruce D.

United States
Shorted panel replacement
This was a replacement for a panel that had shorted out and could not be reconnected to my router. New panel is fine. Low rating is due to failure on the original panel
30 Jan 2022
Alberto P.

Spain
14 Jan 2022
Scott S.

United States
Panel replacement
Once up and running, which may be challenging, the system is great.
14 Jan 2022
Mike C.

Canada
Warranty appreciated
I really like the system and had fun installing and setting up as a licensed tradesman electrician You lost a star for the micro USB port breaking off the board first connection for the firmware update Just popped off the board Customer service took care of this and sent a replacement under warranty Appreciated Thanks
27 May 2021
Doug G.

United States
Super easy add on panel!
Once I found the tutorial on bringing in my smoke detectors and heat detectors, I needed two extra zones. I added the panel, a couple of relays and I now have both integrated into STHM. Super easy! I did have a question over getting the panel with siren output vs one without and over chat, customer support very quickly answered that either will work so I opted to have it in case I want to add a strobe or anything else as a discrete out. Great experience. I couldn't be happier with my Konnected system!!!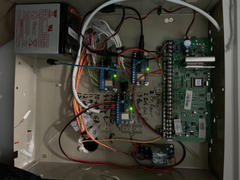 26 Apr 2021
Arnold A.

Canada
31 Mar 2021
Dawud A.

United States
Konnected Alarm systems
There were a few things things on software side that I struggled with a little, but once I figured out the setup I was ok. The hardware was a breeze. Finally...wow......! because this is truly great products and I have recommended to associates and friends. It really will Transform an inactive dormant system back to life. P.S. my system was down for over 10 years and has now been resuscitated.
10 Feb 2021
Guadalupe U.

United States
Great Product
Install and configuring it is seamless.
22 Dec 2020
Nicholas H.

United States
Great product, great service, still needs a little work
Had a board fail after a few days of use, unsure of the cause. The team sent me a replacement board, which was awesome! Took a bit to get here as the USPS belly-crawled from FL to AZ, but eventually it arrived and I got it installed. Ran into some issues connecting to WiFi - seems like one was trying to connect to the other or something, and the old failed board took some convincing to disconnect from my Smartthings account, but after an hour or two I got it all sorted out...for now. The app interface seems to be the culprit there, often not updating appropriately, and removing one board's wifi when trying to delete the other, non synching devices unless you go through a different route to reach the device page, etc. All things I expect the team will sort out in the coming months. Thanks again, Nate and Co.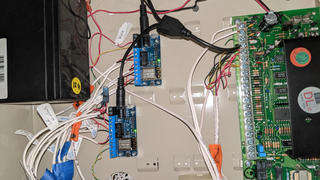 20 Dec 2020
Randy G.

United States
Seized Control of Old Alarm System
Was able to install it as the instructions said. Online and operational. Thanks Konnected.